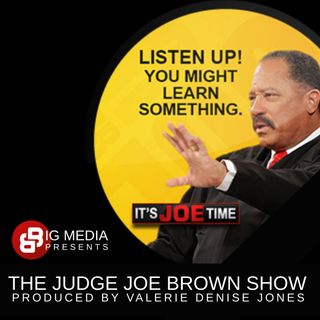 THE JUDGE JOE BROWN SHOW
THE JUDGE JOE BROWN SHOW, PRODUCED BY VALERIE DENISE JONES is your go-to trusted source for MATURE ADULTS ages 35 to 80. WE cover legal updates, breaking news, politics and psychological media!

TUNE IN WEEKLY ... FRIDAYS at 4p EST. STUDIO LINE : (929) 477-1167. Also, VISIT msvaleriedenisejones.com for a behind-the-scenes look at all of our projects.

LIKE . SHARE . SUBSCRIBE . LEAVE A COMMENT .